The phrase "3D printing" refers to a variety of techniques and technologies that provide a broad range of capabilities for producing parts and products in a variety of materials. Essentially, all of the processes and technologies have one thing in common: they all include layer-by-layer creation in an additive process, as opposed to traditional ways of production that involve subtractive methods or molding/casting processes. 3D printing applications are multiplying by the day, and as this technology spreads more broadly and deeply throughout the industrial, maker, and consumer sectors, this trend will only continue. Many respectable technology experts think that we are only now beginning to realize the true potential of 3D printing. 3DPI, a trusted source for 3D printing news, views, process innovations, and applications, provides you the most up-to-date news, views, process developments, and applications as they emerge in this exciting industry.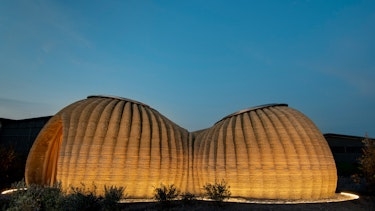 The first evidence of 3D printing may be found in Hideo Kodama's attempt to build a rapid prototyping process in Japan in the 1980s. He came up with a layer-by-layer manufacturing approach that employed a photosensitive resin that was polymerized by UV light. In 1988, Charles Hull created the first SLA 3D printer. He developed a method for curing photosensitive polymers using radiation, particles, or lasers to create 3D objects. Carl Deckard also invented the SLS 3D printing technology, which he patented. During the same time period, Scott Crump invented Fused Deposition Modeling (FDM).
Additional 3D printing techniques such as Digital Light Process (DLP), Multi Jet Fusion (MJF), PolyJet, Direct Metal Laser Sintering (DMLS), and Electron Beam Melting have been developed since these were the cornerstones of 3D printing production processes (EBM)
Many firms and startups began to spring up in the 1990s, experimenting with various additive manufacturing methods. The first commercially accessible SLS printer was produced in 2006, completely altering the game in terms of industrial part manufacture on demand.
Currently, CAD tools were more widely available, allowing users to create 3D models on their computers. In the early phases of making a 3D print, this is one of the most significant tools.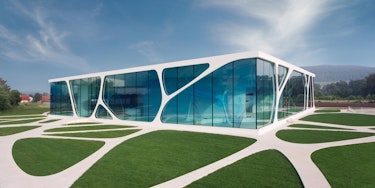 The machines at the time were considerably different from what we have now. They were difficult to use, costly, and required a lot of post-processing for many of the final prints. However, new discoveries, methods, and practices were being refined and invented on a daily basis.
Dubai wants to print a fourth of its buildings in 3D construction methods by 2025, highlighting the promise of a rapidly evolving technology capable of redefining and pushing the boundaries of traditional architecture. The technique's popularity is rapidly growing as it appears as a feasible option in the fields of building, engineering, and architecture. According to a July 2021 analysis by Grand View Research, the worldwide 3D construction industry is predicted to rise by 91 percent between 2021 and 2028. What is the reason for this quick expansion?
Aside from being a speedier option with cheaper building costs, it may also give economical housing alternatives and offer a wide range of design options, among other advantages. As architects adjust to a new technology era in which speed and efficiency have become critical aspects in design and execution processes, 3D printing's emergence holds immense potential. It may even aid in the reshaping of building as we know it.
Design flexibility and reduced construction time
3D construction printing is a novel technique that molds concrete without the use of formwork, allowing for the rapid and cost-effective printing of prefabricated components and full walls. In essence, three-dimensional shapes are formed using a computer-controlled method, which transforms the traditional building process and opens a world of creative possibilities. Architects may easily create individual structures with unprecedented surfaces, forms, and colors for imaginative, original, and eye-catching buildings – the first and only of their type – in contrast to other traditional approaches. Any organic shape is feasible, including curved or straight walls, smooth or rough surfaces, flat or inclined surfaces, and so on. There are no boundaries when it comes to expressing architectural inventiveness. Aside from the creative flexibility, the printing process is quite efficient. It not only provides excellent planning dependability from the outset, but it also prints quickly and requires little coordinating work, lowering construction costs. PERI AG, for example, can now quickly construct a whole single-family house (which would typically take months or years to construct using brick or wood) in just 25 hours of pure printing time. As a result, aesthetically innovative structures may be built in less time — and at no additional expense – than traditional techniques.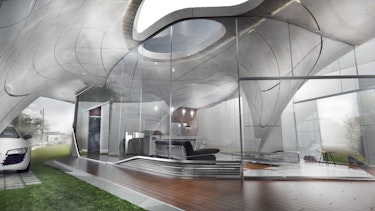 Materials for 3D Printing
The materials that can be used for 3D printing have come a long way from the technology's infancy. There is now a vast range of diverse material kinds available in various states (powder, filament, pellets, granules, resin etc). Specific materials, with material qualities that are more precisely tailored to the application, are now commonly created for specific platforms performing dedicated applications (an example would be the dental sector). However, there are currently far too many proprietary materials available from various 3D printer manufacturers to cover them all. Instead, this article will take a more general look at the most common sorts of material. There are also a few materials that stand out.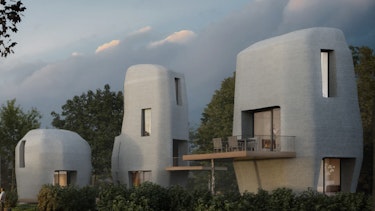 1. Plastics
Nylon, also known as Polyamide, is often used in the sintering process as a powder or in the FDM process as a filament. It's a robust, flexible, and long-lasting plastic that's worked well in 3D printing. It comes in a natural white color, however it can be colored before or after printing. This material can also be mixed (in powder form) with powdered aluminum to create Alumide, a popular sintering 3D printing material.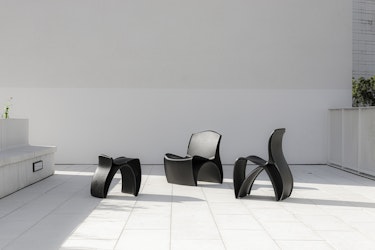 2. Metals
Metals and metal composites are increasingly being used for industrial 3D printing. Aluminum and cobalt compounds are two of the most frequent.
Stainless Steel in powder form for the sintering/melting/EBM processes is one of the strongest and thus most widely utilized metals for 3D printing. It's naturally silver, but it can be plated with gold or bronze to give it a different look.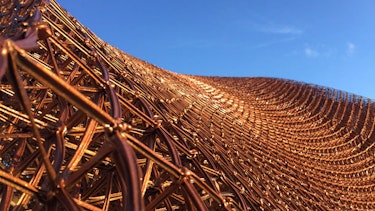 3. Ceramics
Ceramics are a relatively new class of materials that can be used to print 3D objects with varying degrees of success. It's worth noting that, after printing, the ceramic pieces must go through the same processes as any other ceramic part manufactured with traditional techniques of production, namely burning and glazing.
Only one thing is certain: architecture and planning as we know it will alter profoundly in many regions as architects throughout the world face periods of uncertainty, labor and housing shortages, and other industry issues. Slow and costly planning revisions may be a thing of the past with 3D construction printing as a viable option. Its enhanced viability, productivity, and efficiency of the construction process can give not just inexpensive homes and reduced rents, but also shelters for disaster-stricken areas or a solution to more sustainable construction. Even while there is still a lot of untapped potential in other industries and parts of the business, 3D construction printing is clearly here to stay.