What is interior rendering?
Interior rendering is a perfect way to accurately capture all features of the future interior before it comes into existence.
Interior designers commission us to create photorealistic renderings to demonstrate finished textures, color schemes, furniture arrangements, and decorating styles.
Impress clients and partners
3D interior visualization helps to explore, evaluate, validate, and present designs to clients and partners.
Connect the dots
Photorealistic interior visualization helps to draw a holistic image of the future interior, eliminate misunderstandings regarding your design ideas and solve problems before they start.
Tweak to the finest details
3D interior renderings give an accurate view of custom solutions within an interior space, provide a true-to-life view of any material and highlights its benefits.
Promote your work and services
With high-quality interior visualization you can create a striking visual portfolio, eye-catching website, and engaging social media.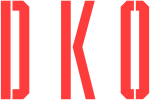 Evan Lau
Associate at DKO Architecture
Great work, I look forward to the next opportunity to collaborate.

Shakira Everett
Design Manager, Milieu Property
Great quality of work and quick turn around, very engaged in the render creation process. You're the only visualisations company that will help work at the detail as the design evolves which we really appreciate 

Jeremy Anderson
Director, Eldridge Anderson
We would highly recommend working with CUUB Studio.  Their communication was fantastic and the visualisations captured our design intent. 
Olivia Perrett
Development Manager, Outline Projects
Very responsive and quick turnaround on renders. We were really happy with the end result.
Lucas Lau
Principal, Laxstudios + Architects
CUUB is exceptional at 3D especially getting the realism on trees, plant and fauna.
Next service
Exterior rendering
Reach out
Want to kickstart the discussion?