What is exterior rendering?
Exterior renderings give architects and their partners a realistic representation of the future project as they translate an architect's idea into a clearly defined visual message.
Provide high-level experiences
Attention-grabbing visualizations are an extremely spectacular tool for architectural storytelling.
Renderings help humanize the architecture, develop a deeper connection with the audience, engage and provoke an emotional response from viewers.
Set expectations from the start
Photorealistic renderings are essential in the first stage of development and a good investment on the path to success.
Photorealistic CG visuals can help emphasize the unique features of a building, show not only the shapes but also how the object will fit into the environment.
Tell the story
As we live in an image-driven world to achieve the best results architects need to tell a story behind the project, create a connection between the viewer and image.
Exterior renderings help to make narrative project presentations and bring the 'wow'-factor to the clients.
Use exterior renderings for marketing assets
In an era of marketing's new golden age, architectural renderings become highly important in a project's presentation.
CGI can be used for various marketing purposes, including social media, portfolios, online and offline advertising, etc.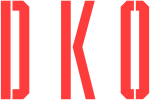 Evan Lau
Associate at DKO Architecture
Great work, I look forward to the next opportunity to collaborate.

Shakira Everett
Design Manager, Milieu Property
Great quality of work and quick turn around, very engaged in the render creation process. You're the only visualisations company that will help work at the detail as the design evolves which we really appreciate 

Jeremy Anderson
Director, Eldridge Anderson
We would highly recommend working with CUUB Studio.  Their communication was fantastic and the visualisations captured our design intent. 
Olivia Perrett
Development Manager, Outline Projects
Very responsive and quick turnaround on renders. We were really happy with the end result.
Lucas Lau
Principal, Laxstudios + Architects
CUUB is exceptional at 3D especially getting the realism on trees, plant and fauna.
Next service
Interior rendering
Reach out
Want to kickstart the discussion?