The art of introducing and selling projects to clients has been altered by architectural animation for presentations. It provided architects the ability to figuratively 'create' imaginary castles before the audience. Interactive graphics are effective tools because they are surrounded by beautiful surroundings and are vibrant and audible. CGI made it possible for professionals to present potential clients their visions in photorealistic quality and motion.
What role does 3d play in architecture? Professional 3d visualisation may assist architects in developing their skills and advancing their careers in addition to helping them display their work. Which is the goal of every specialist in the subject. However, fulfilling these objectives is not always simple.
Previously, architects had little alternative but to prepare for presentations by bringing sketches, drawings, and sometimes even small physical models, which takes a long time. Even yet, it was challenging to describe how all these pieces fit together since clients found it challenging to simply see everything from words and fragments. Because of this, a lot hinged on the architect's ability to persuade, and some excellent projects and solutions were abandoned. Architectural animation, meanwhile, enables selling without selling and expressing without words. How so? Discover the 5 effective ways 3d animation enhances project presentation.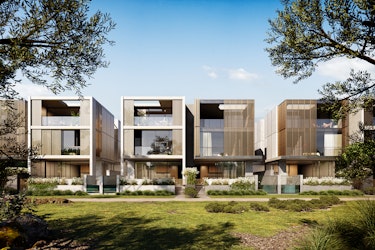 Architectural animation communicates technical information
3d animation is ideal for demonstrating technical elements, such as size and orientation, layout, positioning, zoning, etc., in addition to emphasising the beauty of a design. Additionally, it informs potential customers of each design element's function and provides the justification for its inclusion as well as information on how it will benefit them.
Thus, the animation may demonstrate the precise operation of a modern fireplace that is integrated into the wall as well as the reasons why it is the finest option for that modern, clean-lined living room. Alternatively, imagine how the fountain would embellish the garden, its jets of brilliant, pure water glistening joyfully in the sunlight.
Architectural animation for presentations can also illustrate the project in both daylight and at night, as well as the change between the two. The functionalities that depend on the time of day will be simple to illustrate in this way. For instance, consider the area's illumination from both indoor and outdoor sources.
3d animation tells a story
One additional significant method that architectural animation enhances presentations. Because, in contrast to other sorts of visual content, it captures attention and keeps potential customers hooked to the screen, there is no risk for boredom or tiredness. Hollywood films continue to demonstrate that a video's narrative ability surpasses that of pictures and words in every way.
Presentation of architectural animation involves more than just dazzling visuals and unique effects. It is a visual tale with a plot in the first place. Videos are similar to best-selling books in this way since they captivate, surprise, entertain, inspire, and make promises. They do more than just display the building and its surroundings; they also communicate the property's distinctive narrative and offer potential buyers a sense of what it would be like to live there.
Professional CGI enhances design ideas' visualization
Prior to the widespread adoption of 3d in architecture, experts were forced to employ conventional visualisation techniques. And this was true both for explaining their notions to potential customers and for developing original thoughts that had occurred to architects. They produced sketches and drawings in order to represent their concept and work on it. However, with such kinds of images, the project's actual outcome can differ from what the creator had initially intended. Because an architect's creativity cannot be precisely recreated using schematic drawings or hand-drawn sketches.
So, how are professionals now bridging this gap? 3d visualisation is used. Drawings and sketches may be used by skilled 3d artists to first bring concepts to life in a digital realm. Therefore, every architect now has the chance to witness a photorealistic rendering of their idea before the first brick has even been set. So that the project is exactly what they want it to be, architects might utilise cgi to quickly grasp what has to be modified.
Construction workers are taught concepts using CGI
An architect needs to communicate design concepts to a variety of people, not only a client. A building crew must also have a distinct vision of the final product. Professional builders are able to read blueprints, but it will be preferable for them if they can see a photorealistic 3d depiction of the intended outcome.
Therefore, "to simplify communication between the architect and the construction crew" is one of the most crucial responses to the question "how is 3d utilised in architecture?" the latter can very easily comprehend what an architect wants to construct and how using CGI. This eliminates the potential for disagreements and miscommunication. In this instance, high-quality 3d rendering is utilised as a medium to bring the designer's and the construction team's perspectives into alignment, enabling them to work together quite efficiently.
CGI visualization saves time for creative work and talent development
Developing new creative ideas is a vital need of architects. But they also have a lot of routine tasks that often consume too much time. For instance, to succeed at project pitching, an architecture expert needs to prepare proper visual materials. They have to spend hours creating detailed sketches or even building a physical model of a future design. All these preparations can be so exhausting that in the end architecture specialists have no energy for being creative or mastering new skills. All they dream about is a good nap.
Then, an expert has to go through a project approval phase. Here, they have to face new troubles. A client might misunderstand the concept or have some objections to how the estimate is done. So, the architecture expert gets involved in endless discussions. Which is not just exhausting but also leads to delays in getting approval and starting the works.
Solving both of these issues is yet another strong reason why 3d is used in architecture. With CGI, creating a breath-taking presentation does not take ages like before. To get a photorealistic 3d rendering of a building concept, its author just needs to contact a 3d visualization studio and complete a project brief. Then, based on submitted blueprints and a list of materials, skilled 3d artists will create stunning photorealistic renders. It saves architects countless hours that could have been spent on sketching every view and detail of the design or constructing its scale physical model.
As for presenting projects, it also becomes much more effective with CGI. It allows prospects to picture the future building clearly, which greatly shortens discussion on the design and price. This is how architecture specialists can save a lot of time and use it for mastering new skills and developing talents. All that thanks to CGI!
So, how is 3D used in architecture? Now you know all the answers to this question. Photorealistic 3d visualization can make architects more productive and successful in their work. Cgi allows for visualizing a project clearly and getting better feedback from clients. It helps to fix mistakes in the design in the early stages. High-quality cg rendering is also used to illustrate technical drawings for construction workers so that they understand their tasks better. And, finally, it takes a lot of routine tasks off architects' shoulders, giving them the possibility to invest more time in creative work and professional growth.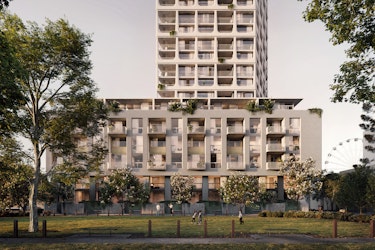 These were some of the ways that 3d animation may assist architects and designers in showcasing their incredible creations. Because time is money when introducing a design, architectural animation ensures that every second is utilised effectively. Furthermore, it makes it much simpler to understand the notion when one can view it in photoreal quality, both generally and in detail. Finally, the film ensures that people will remember the initiative. Therefore, even if the prospects need some time to process, they will always remember the architect who went above and beyond to offer a clear and enjoyable presentation—which, by the way, they can watch at home.