How can the new digital virtual worlds be filled? Over the last 20 years, everything done has been predicated on high-end 3D creations. Only 3D visualization experts are aware of this technology. "Hey, how do we do this with other creative designers, including 2D and 3D artists?' is commonly asked.
In the Metaverse, architecture is one of the most fundamental features. People can roam about in digital form in the virtual environment while speaking and interacting with other users. The building's three-dimensional qualities and design processes establish the building's natural link to 3D visualization technology, as well as making it one of the aspects that is easiest to transfer from the real world to the virtual world. Virtual buildings existed long before virtual worlds existed. Architectural visualization techniques depict three-dimensional space. Design software is used in the construction industry to create three-dimensional drawings. As computer technology progresses, it becomes increasingly integrated with applications such as CAD and 3DMax. This approach creates a virtual architectural form from a computer model. However, the most significant distinction between a virtual building created during the design process and a virtual building in the contemporary Metaverse environment is whether it is interactive. The virtual building is used in the early stages of architectural design to aid the physical construction process. 
This article discusses the fundamental aspects of the Metaverse considering its bearings on the techno-social world at large and its influence on 3D architectural visualization.
A portmanteau or combination of the prefix "meta-," which meaning "after, beyond, or that which is more extensive or transcending," and the term "universe," is the latest buzzword. The "metaverse" is a hyper-real digital realm of persistent, three-dimensional, online virtual environments accessible by personal computers, smart devices, and specialized virtual reality and augmented reality hardware, according to innovators.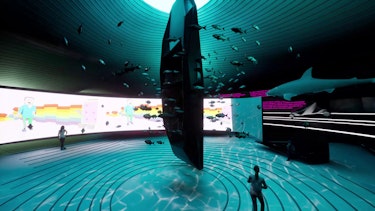 Expand the sense of immersion and space in Metaverse
The most basic role of architecture in the real world is to support human social activities such as housing, leisure, and social entertainment. On a visual level, technological improvements have made it feasible to mimic physical space. However, in the virtual world, the purpose of the building will change since the virtual avatar of humans no longer needs to consider concerns like feeding and living. In the world of 3D visualization, visualizing studios should investigate and pay attention to how to expand people's sensations in certain spaces. The XR immersive experience broadens the scope and potential of this experience by incorporating the full environment, experience, ambiance, and other complex architectural design elements.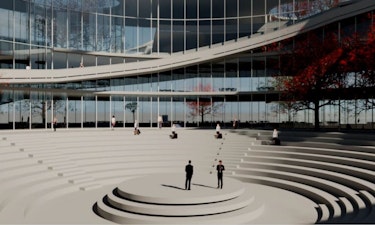 Strong adaptability endowed by 3D thinking
The cornerstones of metaverse initiatives are augmented reality and virtual reality. Augmented reality systems rely on three key components: the integration of actual and virtual surroundings, real-time interaction, and precise 3D object visualization. Architects can participate in the building of immersive virtual places and obtain a thorough grasp of them thanks to the integration of 3D visualization technology and the design process. Virtual reality is more than just a way to represent and see the physical environment. Virtual reality will become an intrinsic aspect of the building with the advancement of XR technology. The boundary between architects and web designers in the twenty-first century will rapidly melt as real-time game technology based on the new 3D Internet emerges. Because all objects in XR are 3D, architects naturally have an edge when creating residences in Metaverse. Architects are skilled at keeping these environments in their own imagination and processing them.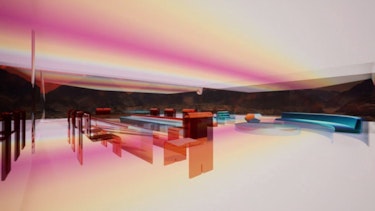 Building Experiences on the Virtual Land in Metaverse
We've seen multi-million-dollar virtual land purchases make headlines, but the Metaverse will remain a buzzword if people can't enjoy themselves inside of it. Celebrities and companies are hurrying to create virtual domains within Fortnite, Roblox, Decentralands, Sandbox, and other games to organize events and expand their businesses, and we need 3D designers/Architects to help them.Some architects have recognized the new possibilities and have expanded their design horizons to include the virtual realm. At Art Basel Miami, Zaha Hadid Architects unveiled "NFTism," a virtual art gallery that examines architecture and social interaction in the metaverse.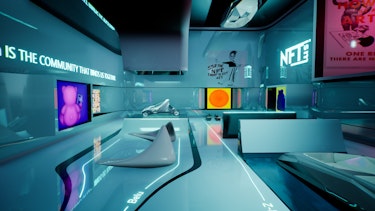 Building Creator Tools and Providing Creator Training
Instead of creating content, if you have both creative and technical skills, you can build better tools to aid in the creation of content. We've seen the rise of Sketch and Figma, which UX designers utilise to create, collaborate, and prototype in the age of mobile internet. 3D design tools are typically difficult, lack compatibility, and are costly. Making more user-friendly, extendable tooling specifically for the metaverse context to increase productivity and interoperability has a market opportunity. You can also extend the functionality of existing 3D design tools by creating plug-ins, scripts, and design systems or appoint 3D visualisers for your work.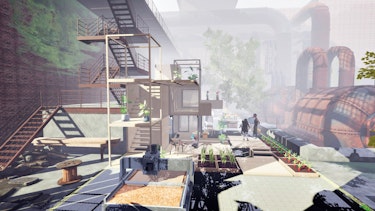 Unleash Your Creativity
Building codes, local temperature conditions, accessible building technology, construction cost, and other restraints face architects in the actual world. These factors limit the number of possible design options that can be implemented. While in the metaverse, you can let your imagination run wild without worrying about physical limitations, and truly think outside the box.
Even though we can get rid of the limits we're used to, 3D visualisers will face new obstacles and rules. You may need to master new tools and create new media designs. Platforms have various technical requirements due to differences in available formats and attributes like file type, size, and mesh count, therefore you may need to customise and optimise your 3D assets to ensure compatibility with different metaverse worlds.
Interaction design within 3D assets and game environments is another skill set that architect can consider adding to their toolbox. A new technique of conveying architectural stories will be to create virtual experiences with various levels of involvement (gamification of 3D assets, motion design, animation design, etc.).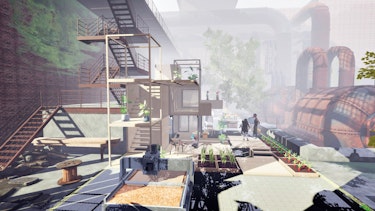 We are still in the early stages of the metaverse, and early adopters typically get a competitive advantage. We are taught to think and design in three dimensions as 3D designers and visualisers. Are we perfectly positioned to be the next web designers if the metaverse is in 3D? Our industry is changing and evolving as a result of the creator economy. Get on board for an exciting new adventure!