3D visualization opens up the brand new innovative opportunities to present your inspiration in construction competitions easier than ever before. It helps to rise out between the competitors and assemble a strong impact — what precisely separates a worthy project from a winning one. Why? In detail, an investor gets lots of certification packs from bidders. He is just about drowning in estimates, plans, and drawings, which seem very similar. There is a simple key to that problem — 3D architectural renderings. While an architecture professional participates in tenders, the visuals are the initial feature that commissions observe when they pick the winners. Consequently, terrific ideas have to be shown by equally impressive images.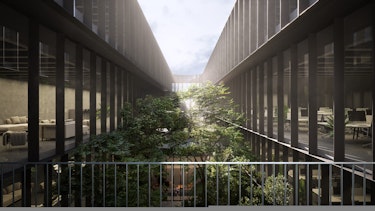 Architectural renders help to assess how the building will match with the surroundings and showcase the building in any context - taking place in a progressive city with packed streets or calming bounds with the fresh gardens and eye-catching landscapes. The architectural 3D render highlights each aesthetical and practical advantage of a project. Where drawings are not capable of presenting the advantages, CGI comes in to persuade the observer through a powerful visual effect, to remind a strong expressive response by adding together a whole array of essentials — weather effects, illumination, vegetation, animals, people, furniture pieces, cars, or house stuff. As a product of CG artists' effort — developers, construction companies, architectural and design agencies can appropriately grant their projects at the international exhibitions and tenders.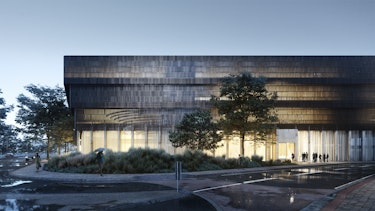 In the meantime, not just the architects, but also visualization studios face a few imperative criteria and challenges while working on this type of project. One of the mandatory steps that should be followed is the signing of the NDA agreement. All the tender projects must be kept in complete privacy and not reveal the decisions and ideas of the architects, so it is crucial to get in touch with only those visualization studios whom you trust and convinced in their legal aspects.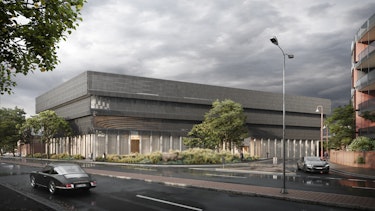 Apart from that, there is one more challenge — the deadlines. Though, we are not talking about the ordinary project with the settled timeline, confirmed materials, and prepared marketing program. Therefore, the main goal is to create the most valuable and high-quality images in a small amount of time. The main idea is to help the architects enter the competitions, let the investors see their work — and win the tender!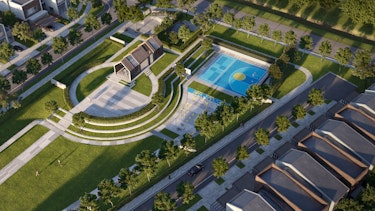 Following the success in the competition, architects and the rest of the team will face an additional challenging period through updating the geometry, and materials, changing the plans, and, even sometimes, going opposite to the primary inspiration of the project…but this will already be a different story.