Most modern architecture is moving in the direction of sustainability. It's all about making structures that are both ecologically and energy-friendly, cutting down on material waste, and making the most use of available development areas. The development of 3D technology, such as BIM, or building information modelling, 3D visualization, 3D printing, and VR, or virtual reality, makes it possible for architects to keep up with this fad. Each of them allows the production of a 3D model of a green building, which aids in the development and presentation of sustainable design in several creative ways.
We at CUUB studio are constantly at the forefront of learning about and putting the most recent techniques for 3D architecture visualization into practice. And in this post, we'll discuss the most recent tools that enable architects to create sustainable ideas. You'll learn about the cutting-edge digital technologies that may assist you in further enhancing and presenting your environmentally friendly ideas. Let's get started now!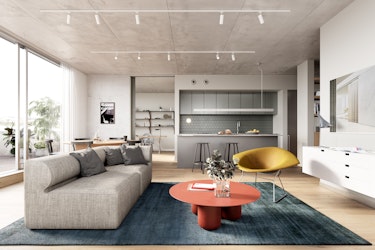 1. BIM Helps to Achieve Sustainability Goals in Architectural Projects
When it comes to maximizing a green construction idea, BIM technology is important. It first enables you to automatically determine the exact quantity of each item required for construction. This lowers the cost of the project and helps minimize material waste.
Next, advanced BIM tools like Revit and Dynamo include a generative design function. It enables you to produce the best design variants depending on your objectives, restrictions, and inputs. For instance, you could desire to build a complex of residences with many flats. You also want it to be livable and sustainable at the same time. For example, it needs to have enough of room for strolling, ideal sun exposure, stunning vistas from the windows, etc. Additionally, you'll probably want your buildings to be as lightweight as possible while remaining completely secure. All of that is possible with generative design without modifying your 3D model of a green building in any way by hand.
Finally, BIM tools like Revit and Insight let you assess the energy efficiency of a 3D sustainable design. You may do a performance study on your 3D model to determine what elements of the architectural idea can be enhanced to make it more eco-friendly. By doing so, you may create a project that is 100 percent green and reduce the building's ongoing maintenance costs. And in the perspective of your investors, it is still another worthwhile benefit.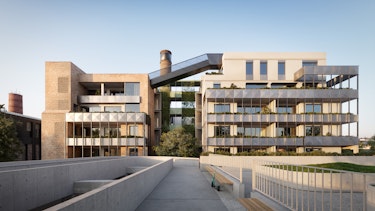 2. BIM-Based VR Makes a Perfect Design and Presentation Tool
The ability to see BIM models in virtual reality is yet another fantastic feature. It's a fantastic approach to introduce initiatives to customers or investors, to start. Since the building is still in the design stage, it allows people to virtually experience it. Additionally, it enables a more immersive and collaborative workflow with your team members. 
This is how it goes. Your 3D model of a green building may be seen and presented in a virtual reality environment using software like Enscape or Unity Reflect. Additionally, you may remotely share the view with other team members. Any of you may modify the 3D model in virtual reality in real time and view the changes immediately thanks to direct connectivity with your BIM programmer. In this approach, problems like an unpractical use of space, glares, unwanted shadow patterns, etc. may be found and fixed. And that also contributes to the sustainability of your green notion.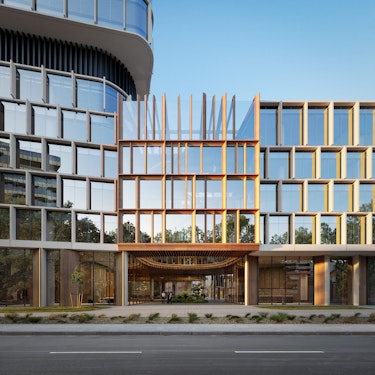 3. BIM-Based 3D Printing Allows for Prefabrication of Building Components
We're going to touch on one additional use of BIM models in this article, which is 3D printing. This method enables prefabricated 3D printed modules to be swiftly put together on site using a green building 3D model. Since the number of materials needed to produce building components is exactly determined by BIM software, this method enables the reduction of construction waste and material transit costs. Additionally, it decreases maintenance costs and lengthens building lifespans.
Now, not just building developers profit from the usage of BIM-based 3D printing. Future homeowners gain from this method of implementing 3D sustainable design when it comes to residential constructions. Because lowering building costs ultimately enables the creation of more affordable houses. That has great significance for many communities across the world, and many think it represents the direction of architecture.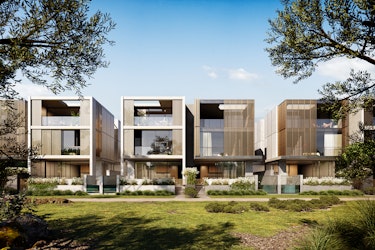 4. A CG Model Makes the Basis for Photorealistic Presentation of Sustainable Projects
What is the most effective technique to pitch investors on a novel, sustainable idea? to display stunning 3D renderings to them! In this manner, every element of your project will be clear even to individuals without a background in architecture.
So, how can one obtain such computer-generated imagery for a presentation? Easily! All you must do is email a specialized 3D visualization studio your green building 3D model or CAD plans. In order to produce a lifelike 3D depiction of your concept there, the CG specialists will take it as a starting point. After that, a complementary virtual environment with lighting and visual effects will be added. The 3D model of your green building will stand out as a result. Additionally, you may show it at various hours of the day and in various weather conditions to offer your visitors a complete image.
Most importantly, 3D representations provide you the opportunity to draw attention to and visually convey the sustainable aspects of your work. For illustration, a rooftop garden or installed solar panels can be seen in a building from above.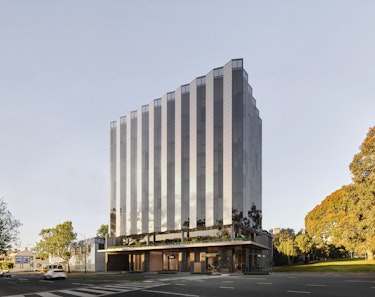 5. Green Building CGI Allows Showing Your Innovative Designs to the Audience Worldwide
Through presenting your green ideas to customers, you could wish to share your work on social media, in media outlets focused on your business, at architectural events, etc. Additionally, you may accomplish similar goals with lifelike CGI. You can obtain either still 3D renderings or a computer-generated animation to show off a 3D sustainable design that you created.
You may build and develop your reputation as an environmentally conscious architect that incorporates sustainability principles into their work by showcasing your green designs from the best perspectives and with impactful visual effects. You'll therefore gain more respect from your fellow students. Most significantly, more clients will be interested in your fantastic initiatives that promote sustainability.
You are now aware of all the benefits and possibilities provided by the technologies that make it possible to create a 3D model of a green building. Overall, there is no doubt that they can enhance the procedure for creating and presenting a sustainable architecture design. The best part is that as 3D technology advances, they provide you new opportunities to produce even more amazing outcomes in your work.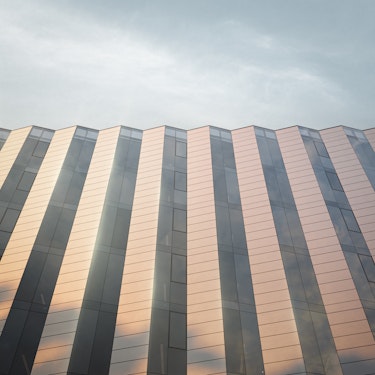 The fact that 3D rendering supports VR viewing is another noteworthy feature. This is a great approach to introduce ideas to clients and investors. Even if the structure is still in the early phases of design, this will give people the chance to experience it virtually. Additionally, this will enable a more immersive and collaborative workflow with all your team members. Most significantly, this will guarantee that you and the field construction teams are always communicating with one another.
This operates in a very basic manner. You may exhibit and see the 3D model of your green building in a VR environment by using specialized software. Additionally, you will be able to share the views with the team members remotely. You may modify the 3D model in real time in 3D virtual reality and see the changes immediately thanks to direct interaction with the 3D software.
Through this, you can determine and address the problems like unwanted shadow patterns, glares, impractical use of space, and more. Additionally, this will assist you make sure that your green idea is more sustainable.