Craig is currently a Partner at Fender Katsalidis. Craig's belief that mixed-use precinct developments are the future of our cities has resulted in an impressive track record in the masterplanning and delivery of significant projects like NewActon Nishi, Flinders West and Melbourne's tallest residential tower, Australia 108.
We were glad that Craig shared with us his story of becoming, thoughts on the development of the industry under the influence of AI and how projects become iconic.
Alina: Hello, Craig. Thank you for taking the time to talk to us, I know it wasn't easy with your workload. I would like to start with a short journey through your professional history. Please, tell us a little about your career path, how did you decide to enter the industry, how did you start your journey?
Craig: Having joined Fender Katsalidis in 2003,  I have spent a large portion of my career with the practice. I always felt a pull to architecture as a career when I was younger, and it has been a great experience to work at such a respected design practice. I began working at FK as a young architect shortly after completing my architectural registration, and have not looked back since! I have been fortunate enough to have contributed to the design and delivery of  some landmark projects throughout Australia, and it has been a fulfilling journey.
Alina: Do you remember your first project in Fender Katsalidis?
Craig: I remember it well, it was the headquarters for the main daily newspaper in Adelaide, located in the heart of the city. It was a great project that has stood the test of time really well.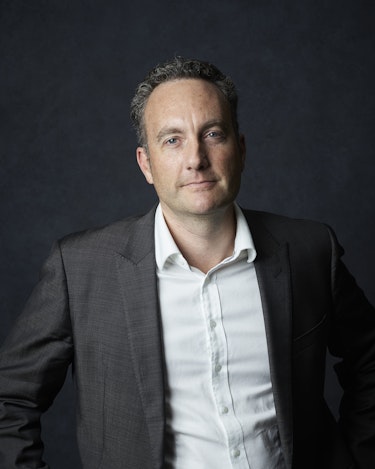 Credit: photographer Kristoffer Paulsen
Alina: What are you trying to portray in your work? What are the most important aspects you highlight for yourself?
Craig: The projects that interest me most are the ones that make an impact on the urban experience, and which celebrate the best aspects of city life. The creation of new precincts and public spaces which can revitalise the neighbourhoods in which they are located is something I really value.
Alina: Could you outline the most interesting and hardest part of being a Partner at Fender Katsalidis?
Craig: It is a very diverse role, taking in all aspects of architectural practice from solving complex early design questions, and identifying opportunities, all the way through to the managerial aspects of running a practice. Balancing the wide range of hats you need to wear as a partner is challenging, but very rewarding as well. I really enjoy the diversity and fast paced challenges of the role.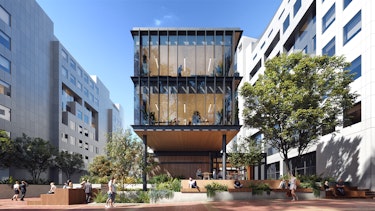 Alina: What projects of yours and your team have become iconic for the industry? And why are they?
Craig: In Melbourne, FK is well known as the architects who designed Eureka Tower in the early 2000's and then Australia 108 which was completed in 2020. These two tall residential towers are an unmissable pairing in the Melbourne skyline, and have become key landmarks in the city. We are also about to celebrate the completion of Merdeka 118 in Kuala Lumpur, Malaysia. I have no doubt that this highly sculptural 680m tall tower will become an icon in Kuala Lumpur, and will be the second tallest building in the world when completed.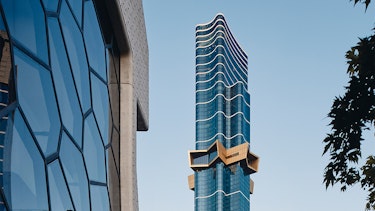 Credit: Daily Architecture News/ Fender Katsalidis
Alina: Which of the joint projects with the CUUB team has become the most memorable for you and for what reason? 
Craig: One of the first projects we undertook with the CUUB team was a design competition for a civic building in Geelong, just outside of Melbourne. This project stands out for me as it was designed under high pressure timelines, and we really enjoyed the way that CUUB became part of our competition team, producing high quality work in very short timelines. We had some extremely important interior atrium spaces to communicate for this competition, and when our visualisation partner is able to become part of our team and really understand the design ethos of what we are trying to achieve, that is invaluable. I think CUUB brings a design sensibility to everything they produce, and were able to bring these spaces to life with minimal briefing from us. Our client was similarly impressed, and that project became the start of a long relationship with CUUB and our practice.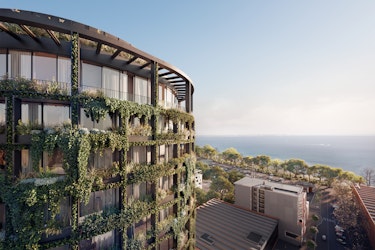 Alina: How has the collaboration with CUUB influenced the business objectives of these projects??
Craig: We are a design focussed practice, and with the proliferation of high quality digital images in cinema and popular culture, the expectations around the quality of images we prepare for our clients and authorities has increased dramatically. Compelling visualisations are no longer just a marketing tool in architecture, they have become a fundamental expectation. Planning authorities expect to understand clearly how our proposals will affect the cities in which we work, and clients want that same degree of certainty for the spaces in which they are going to live and work in. The images that CUUB produces allows us to communicate the design work we do in the best possible way, and as a design business that is of utmost  importance.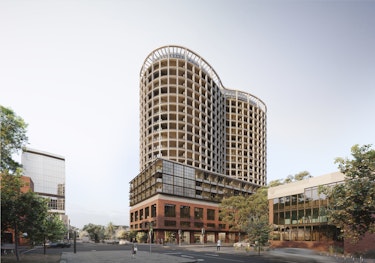 Alina: One of the hottest topics in the industry today is the active development of artificial intelligence. We would like to know your position on this matter. How do you think the industry will change with the development of artificial intelligence? 
Craig: I think AI will have a profound effect on how we all live and work, and I am hopeful it will be a tool that can change society for the better. In the field of architectural visualisation for example, there have been some astounding leaps as a result of AI, however I still believe there is a central role for human creativity. When you look at many of these images, they are the collated machine learnings of millions of prior images, and as compelling as they can be, they are not truly new and original creations. I think there will still be a role for the human mind in the creation of the truly original and inspiring.
Alina: What challenges and benefits does artificial intelligence development bring to the industry?
Craig: I believe AI will become a tool like any other we use, one that will enable rapid improvements in speed and productivity. Ideally I think it means that digital artists can be freed to be truly creative and direct AI led applications to produce compelling visualisations more rapidly and at a higher quality.
Alina: How to change the approach to projects сatching  the nuances of these changes?
Craig: I think we will have to see how the technology develops, as it is a rapidly changing space. Like all productivity advances I think it will accelerate the ability to produce and iterate high quality imagery in shorter and shorter timeframes. At the moment, the production of visualisations is a significant time factor ins short- duration design competitions. In many ways we find ourselves having to put a stop on designing halfway through a competition so that we have enough visualisation lead time. I am hoping that the ability of this new technology will allow us to spend more time exploring design, and iterate design options faster.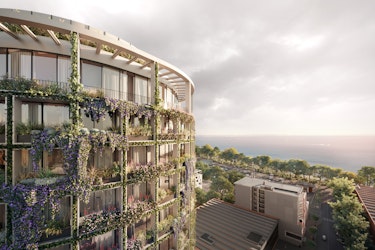 Alina:  Thanks again for taking the time to share your thoughts.  I hope that we will continue to develop our partnership and there are more exciting joint projects ahead of us.