Danny is currently a Partner at  the Main Properties. Nowadays, Danny has concentrated attention on overseeing investments and creating unique projects. His work centers mainly around heritage buildings and the construction of intimate boutique residential and commercial spaces. Danny's expertise and dedication shine through in every project he undertakes, as he puts his heart and soul into crafting cherished spaces for all to enjoy.
We were delighted to hear Danny's story about his journey to becoming, challenging part of the real estate industry today, as well as his insights on the importance of storytelling in modern projects. 
Alina: Hello, Danny. Thank you for making time to talk with us. We understand that you have a lot on your plate, so we appreciate your willingness to share your story. To get started could you walk us through your professional journey and how it led you to establish the Main Properties?  
Danny: My father was in construction and I grew up on building sites, setting out foundations, cleaning bricks, concrete wheelbarrow fallouts, hammering, sawing and I truly enjoyed these times with my father. At university I studied Law/Commerce/Accounting but after graduating I wanted to get my hands dirty. I didn't want to deal with other people's troubles. I started as a peggy which is a union position. You worked under the project manager on site. I had to open and close the site, get the lunchrooms ready, and make sure the site was clean and safe. From there I started my own building company and then decided to go into development. I bought the sites, contracted the builders and sold houses. The next chapter was the big one. With two partners we built high rise apartments in the Melbourne CBD. Now I am looking after investments and building smaller projects, mostly to hold. My wife and I work mainly on heritage buildings and small boutique residential and commercial projects.
Alina: What is your top priority when starting projects? Is there anything fundamental to your practice - your philosophy and your process? 
Danny: We look for where we can add value. We only develop in areas we understand, on projects we believe will add value to the community and to the area. We like Heritage buildings, most people are scared of elaborate renovations, on the contrary, we see that there are huge upsides in bringing these buildings back to life.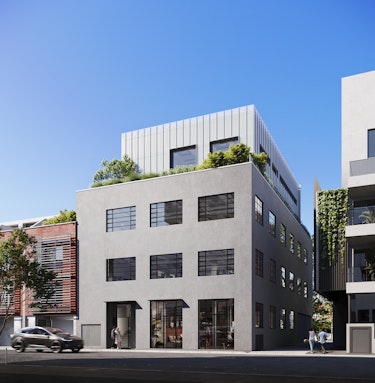 Alina: What do you feel is the most challenging part of the real estate industry today? And if you could change one thing about the industry, what would it be?
Danny: The most challenging piece in the building puzzle is finding the right projects that will stand out from the crowd.  In Australia we have a very slow planning scheme and this hampers great projects. There is a great disconnect between public policy and desired outcomes from both micro and macro perspectives.
Alina: Real estate is about storytelling. In your experience, how does visualization help create an emotional connection and tell the story of a project?
Danny: Most people cannot read or understand building plans so we hardly can expect them to visualize an end product. As visionaries and developers we need to convey to governments, the public and end users what to expect. Interestingly, even for us, the visionaries, we still have to tweak our own visions when we are confronted with a model or render. When we are confronted with 3D modeling we often have to adjust and tweak the drawings. In fact the 3d Modeling helps the architects, builders and developers refine their drawings and detail the colors and materials.
I would be so bold as to say the 3D modeling in fact saves the developers time and money. It is always important to get the design right first. Any deviations from the original plans always add cost to the projects. So if the developer has the foresightedness to do their 3D modeling first, it will assist all the stakeholders to refine the end product up front and save costs and time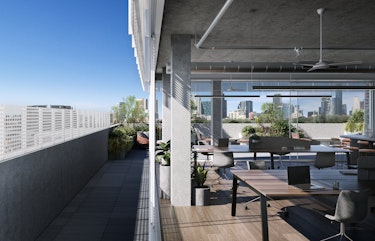 Alina: The CUUB team worked with great trepidation to convey the ideas of the 35 ROSE ST project. Can you tell us about any particularly memorable moments or challenges we've had while working together?
Danny: One of the biggest challenges for our project was getting the angle of view for the front facade right. The street is quite narrow so we couldn't get a good view of the new project. What we decided to do was to set the point from within the building opposite, as though it wasn't there. Yes, this was a bit of artistic license but it made the project look fantastic.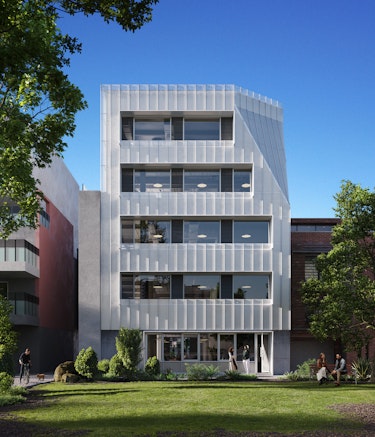 Alina: What kind of experience did you expect to gain from cooperation with CUUB? Did our team manage to help you achieve the business goals of the project? We will be grateful if you share this in detail.
Danny: We loved working with CUUB, prompt back and forth emails, highly responsive and very amenable and flexible to explore alternatives and finally to go with our decisions. I would seriously highly recommend CUUB, their quality of output is exemplary, the real life like quality of the images surpass most of what I've seen in the marketplace. When you really have to look at an image to see if it's real or not, that is when you know you have a great renderer on your hands.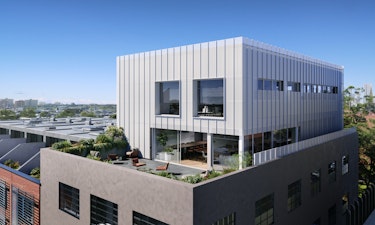 Alina: Thank you once again for taking the time to share your valuable insights with us.  We truly value our partnership and we are thrilled about the potential for future joint projects together.