Kin Seng Choo is presently the Founder at C.Street Projects. Kin and his team find motivation in the harmony between time-honored traditions and cutting-edge industry advancements. Their background in Melbourne and San Francisco, working on various projects including residential, hospitality, industrial, and mixed-use, has equipped them with the expertise and wisdom to engage in intelligent experimentation and successful execution.
We were thrilled that Kin shared his own path of personal growth, the story of Australia's initial Passive House initiative, and the significance of establishing partnerships built on shared values.
Alina: Hello, Kin. I appreciate you taking the time to chat with us, particularly given your busy schedule. I would like to start by briefly mentioning that your company, C.Street stands out for its innovative approach to the market. Please tell our readers how you and your team came up with it and how would you characterize it?
Kin: C.Street is named after a surf break in California that I used to go to as a student. I've had really good memories there and formed a lot of friendships. It's a short name with easy recall, and neutral meaning so I thought it was good. Both Michael and I spend a lot of time on the water, and so C.Street reflects this shared value and love of nature.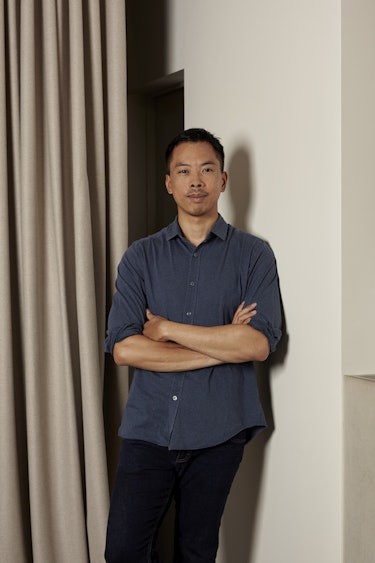 Credit: C.Street
Alina: In one of your previous interviews, you mentioned the importance of creating partnerships based on shared values.  What values do you prioritize when choosing a future partner, and why do you believe they have such a significant impact on the final outcome of projects?
Kin: We have benefited from years of experience in different roles on many project teams, and have drawn upon the positive attributes of the people and systems that really made a project succeed. Our core business is driving effective projects, and this is centered around building an effective team that amplifies our leadership style. It's important to us that there is mutual trust, promises are kept and there is a shared sense of mission towards a common goal.
Alina: What common values have become fundamental for you when choosing the CUUB team? Considering the collaboration with CUUB, how has it influenced the business goals of the project?
Kin: We chose to work with CUUB through a referral. It was the first time collaborating with an offshore renderer for us. Through the process, we found the communication worked well and the quality was good, and there is now a good understanding of how CUUB works. We have been very impressed with the commitment of CUUB to its clients, especially through the very difficult time of delivering renders for us in early 2022.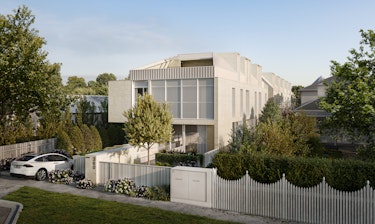 Alina: As pioneers of the Passive House idea in Australia, what motivated you to adopt this approach? How do you envision it shaping the future of sustainable architecture?
Kin: Passive House is a standard based on building science principles and cited as the benchmark of high performance buildings by the IPCC. There are a lot of green building standards, but what we like about Passive House is that it is quantifiable, targeted and tested on completion. It really focuses on the performance of the building and results in so many occupant benefits. Furthermore, it completely changes the way a project has to be managed, and as a result becomes a more efficient project with better quality control. It's definitely not easy, but the principles of Passive House are slowly making their way into building codes around the world so now is a good time to start delivering on it.
Alina: Echo is Australia's first off-the-plan certified Passive House project. What overall effect do you believe such concepts have on the development of the location?
Kin: Passive House to date has not been demonstrated to be commercially viable as an off-the-plan product. Echo aims to change this, by showing that market demand exists; and that the cost to achieve it is feasible. This will provide confidence to encourage more widespread adoption, which in time will further reduce the cost of Passive House methods and products as trades become more familiar with it, and more manufacturers enter Australia.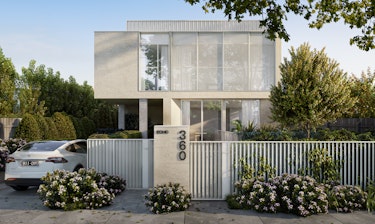 Alina: When creating the visual language for the project, it was crucial for you to honor the heritage of Hawthorn through the use of solid brick and understated metalwork.  Do you think the CUUB team successfully accomplished this task and effectively conveyed the project's vital values through visual techniques?
Kin: CUUB did an impressive job understanding the local context and our architectural specifications. CUUB's familiarity with Melbourne and the design culture here really does help. I think that CUUB is also able to bring its experience with other global projects to create its own style and interpretation of Melbourne designs.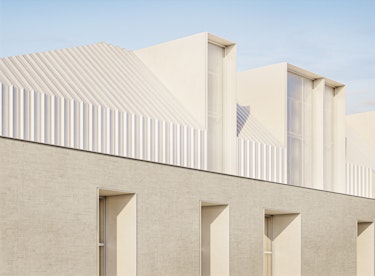 Alina: Landscaping is an integral part of the Echo project and was meticulously designed by John Patrick Landscape Architects. In what ways do you believe the landscaping work enhances the project's concepts? In your opinion, does the thoughtful presentation of landscaping play a significant role in creating the project's visual language?
Kin: A strong landscaping response is vital and makes a huge difference, especially in tight infill projects with limited space. The microclimates and limited space can often make it challenging. John Patrick Landscape Architects have always managed to create lush, intimate spaces with intelligent plant selections that impress me, and I couldn't recommend them highly enough.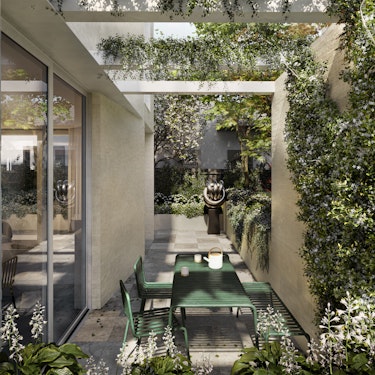 Alina: Thank you once more for investing your time in sharing your valuable insights.I am excited about nurturing our partnership further and engaging in even more exciting collaborative projects in the future.