Marcus is presently the Director at Brunswick Group. With expertise in design and construction and two decades of experience in Australia's property and construction industry, he utilizes his knowledge effectively. Previously serving as the Executive Director (Head of Design and Construction) at Plenary Group, Marcus possesses an in-depth understanding of the requirements for delivering property results in infrastructure projects. He employs a distinctive consultative method, ensuring projects are completed within schedule and budget while meeting the desired objectives of all stakeholders.
We were delighted that Markus shared his personal growth journey, collaboration experience with the Baptist Church, and methodology for participating in tender projects.
Alina: Hello, Marcus. Thank you for sparing the time to converse with us, especially considering your busy schedule. I would like to begin by briefly exploring your professional background. Your professional journey has been intriguing, with notable achievements in the Plenary Group and the establishment of your own business.  Could you please share your story and the path that led you to create the Brunswick Group?
Marcus: Myself and a colleague from Plenary Group saw an opportunity to apply our skills in property development and finance to private residential property development.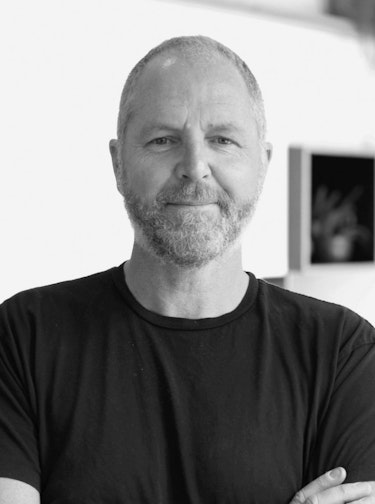 Credit: Brunswick Group
Alina: Throughout the history of the Brunswick Group, you and your team have been involved in numerous captivating development projects in collaboration with landowners, which often include governments and community organizations. Could you highlight some of the projects that have gained industry recognition and explain what sets them apart?
Marcus: The Hawke and King project evolved through a collaboration with the Baptist Church which saw them contribute their land and Brunswick Group developed the property creating 74 dwellings. The site was somewhat unique in the way it was configured which brought about a design solution with all apartments having cross flow ventilation which was a unique outcome in the market at the time.
Alina: What do you consider to be the key elements of a successful project?
Marcus: The key characteristics should be less about finishes and fittings and more about the fundamental design quality outcome in daylight, air flow and space.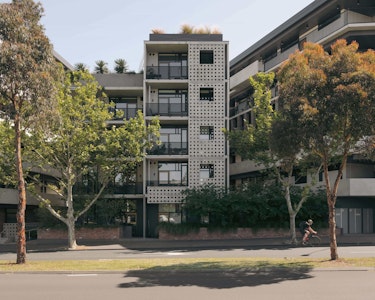 Credit: Six Degrees
Alina: How do you evaluate the significance of the visual language used in project presentations to effectively convey its main ideas and values?
Marcus: Imaging is obviously important in conveying an outcome. Highlighting the space and resident experience is more important than colors and fixtures and fitting in my opinion.
Alina: When selecting a partner to create digital assets for project presentations, what are the main criteria you rely on?
Marcus: Quality, reliability, willingness to adapt and price.
Alina: How important is a creative approach and a non-trivial view of project promotion to you when creating joint projects with a visualization partner? Do you think that a successful project in terms of business objectives can be realized without being deeply involved in its value as a content creation partner?
Marcus: I think if the creative partner understands the objectives there is less need for deep collaboration.

Credit: Brunswick Group
Alina: As a separate aspect of your business, you engage in tender participation to execute the most memorable projects. What are the common challenges you face in this process, and how do you approach showcasing ideas to make a lasting impression?
Marcus: Landscape is very critical in this. Understanding the look and feel of the area and what is trying to be conveyed.
Alina: We would be grateful if you could kindly share your journey with the CUUB team.  How has your collaboration with CUUB impacted the business goals of your project?
Marcus: My experience with CUUB has always been positive and good value for money along with a willingness to make adjustments to get things right without complaining endlessly about it as I have experienced with others.

Credit: Brunswick Group
Alina: Thank you once again for dedicating your time to share your insights. I look forward to further cultivating our partnership and embarking on more thrilling collaborative endeavors in the future.