When legacy is discussed, we frequently visualise old, stunning, dusty, and frequently inoperable structures. Buildings that offer a glimpse into a bygone era and may seem quite different from the neighbourhood's contemporary architecture. Heritage, however, is more than just old structures and patina; it serves as a reminder of the world's struggle and progress.
During the late 19th and early 20th centuries, humankind experienced both great hardship and advancement. Experimentation, individualism, and formality were traits of the modern era, which ushered in the digital revolution and saw unprecedented levels of advancement in both architecture and building.
 The range of individuals who form the heritage chain are also potentially affected by a possible decline in heritage and identity. This brings the discussion back to the fundamental nature of the games—at times symbolic and power-related—conducted to appropriate a spatial, material, and cultural alike. The usage of words like "abuse" and "tragedy" regarding what has properly been labelled as the fabrication of the heritage" is precisely due to the convergence of heritage and identity practices. The assembly line metaphor is enhanced by the metaphor of the factory, which places legacy into a productive dimension perfectly suited to the role of mechanism and machine that heritage has taken on in modern history.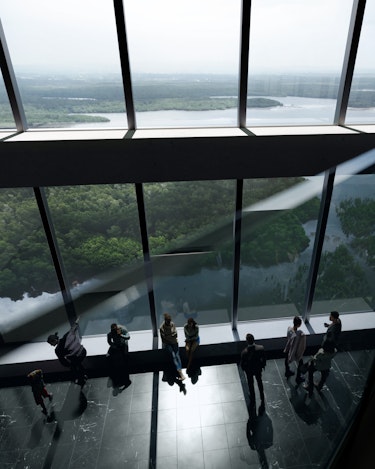 Modern Heritage: What is it?
Architecture, urban planning, and landscape design from the 19th and 20th centuries are all considered Modern Heritage according to UNESCO's Identification and Documentation of Modern Heritage (2003). These buildings serve as a reminder of an era characterised by unmatched technological and socio economic development that occurred quickly. It can be challenging to connect a modern structure with heritage because the term "heritage" is typically associated with ageing, severely damaged structures built of brick or stone.
The underrepresentation of such structures on the World Listing for Modern and Industrial heritage demonstrates how difficult it may be to assess a structure's value given the prevalence of concrete and steel buildings in our environment. Memory plays a part in these interactions in terms of heritage. Even in terms of heritage, which is considered as merely a reminder of the past, memorization practically chokes our ability to imagine the future. I would emphasise that we live in a time of "memory overflow," to paraphrase David Lowenthal, whose writings have been influential in the field.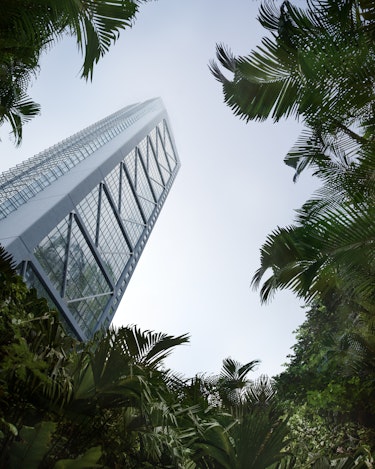 Modern Heritage Conservation Techniques
Designers and conservators can work together in the field of modern heritage conservation, which bridges the gap between the past and the present. Even while we now have more first-hand knowledge than ever before about the causes and methods of construction, there are still numerous challenges to overcome. We still lack a shared objective, plan, or method for restoring twentieth-century sites, as well as widespread awareness and passion for doing so.
Therefore, in order to identify areas on which future endeavours might be concentrated, it is important to think back on how the tradition of protecting modern architecture has developed. Renewing love for the structure while preserving the integrity of its history would require a targeted approach to integrating abandoned structures into the urban fabric and repair methods for structures that are already in use. Scholars from numerous disciplines have talked extensively about and agreed that legacy and temporality are closely related. The axiom of heritage is that it embodies the shape of the relationship that a society makes with its own time rather than simply being the collection of significant items that a society recognises and temporal conditions to become sign-bearers. In the sense that it pertains to the object's present situation, heritage makes time's order obvious.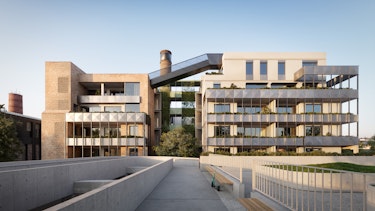 Adaptive Re-use
Adaptive reuse is a sustainable approach to repurposing the usage of historic buildings since it helps to revitalise the urban fabric and strengthens community ties to the building. A key method for restoring cultural assets in modern conservation theory and practise is adaptive reuse. The Venice Charter, published in 1964, highlights the importance of adaptive re-use as a conservation approach and states that "using monuments for a socially beneficial purpose always aids the conservation of monuments."
Many abandoned or decaying listed buildings are being transformed into areas that are not only useful to the modern civilization but also dynamic and vibrant. Through adaptive re-use, communities are being regenerated and made socially and economically sustainable. A variety of heritage assets, including social, historical, and architectural ones, are often present in historic locations. The design of new additions to a historic neighbourhood is crucial since frequently they also have aesthetic significance. The fact that design quality can be viewed as subjectively presents one of the difficulties in this discussion of the place of modern architecture in historic contexts. A subjective assessment of the effects of recent development in the past has also been made. Governments and the conservation community have been compelled to offer more objective counsel to secure what are known as "the three Cs," namely:
- Consistency in government decision-making, 
- Clarity in the planning system regarding what constitutes suitable development,
- Confidence in the planning process over what constitutes suitable development, consistency in government decision-making, and communication and consultation between government decision-makers and the development sector on producing effective outcomes.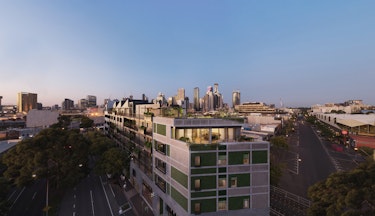 Future of Contemporary Heritage
To sum up, it is important to note that for at least the past 35 years, heritage has been a topic of study in all of the social, cultural, and literary disciplines. After introducing the binary relationship between document and monument, it is now able to consider another key to handling heritage—the one that links it to identity. With time, people's admiration for locations that capture the richness and abundance of the modern world will inevitably increase. There will be a sense of comfort that the structures will be saved, and they will feel more valued. Until we raise public awareness, evaluate significance in the context of many survivors, and help people understand how to conserve them, important locations will continue to be destroyed.