The New Urbanism has captivated the American public's imagination like no other urban planning movement in decades. New Urbanists are attempting to reshape the nature of the American metropolis by restoring old conceptions of community design and adapting them to a range of urban and suburban settings, all amid great fanfare.
The New Urbanism movement emerged as a reaction to conventional suburban planning in the United States, which has been practiced since the 1940s. The decentralized, auto-oriented suburb, according to New Urbanists, is a recipe for disaster. They criticize these communities for rising traffic congestion on arterial roads, a lack of significant civic life, the loss of open space, limited options for children and people without automobiles, and overall suburban unhappiness.
New development, urban infill and regeneration, and preservation can all benefit from the design and development ideas mentioned below. They can be used in a variety of settings, including rural Main Streets, burgeoning suburban districts, metropolitan neighborhoods, crowded city centers, and even entire regions.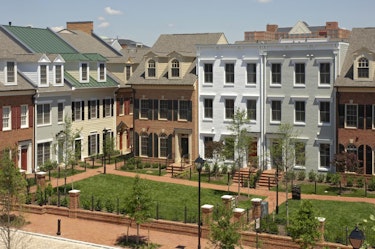 The Origins of New Urbanism
Early nineteenth-century American cities tended to grow in a compact, mixed-use style, akin to that seen in places like Alexandria, Virginia's old town. After the development of the streetcar and affordable rapid transit, cities began to sprawl out and form streetcar suburbs. The automobile's later arrival hastened this decentralization away from the main metropolis, resulting in separate land uses and urban sprawl.
The creation of New Urbanism has been inspired by the rise of cities. Urban planners and architects began developing plans to model cities in the United States after those in Europe in the late 1970s and early 1980s, and the ideas spread. In 1991, the Local Government Commission, a nonprofit organization in Sacramento, California, invited several architects to Yosemite National Park to develop a set of principles for land use planning that focused on the community and its livability, including Peter Calthorpe, Michael Corbett, Andres Duany, and Elizabeth Plater-Zyberk, among others.
The Ahwahnee Principles were named after the Ahwahnee Hotel in Yosemite, where the meeting was place. There are 15 community principles, four regional principles, and four implementation principles among them. Each one, on the other hand, addresses both historical and contemporary concepts for making cities as clean, walkable, and habitable as feasible. In late 1991, at the Yosemite Conference for Local Officials, these concepts were given to government officials. 
The Congress for the New Urbanism (CNU) was founded in 1993 by some of the architects engaged in the Ahwahnee Principles. CNU is now the largest proponent of New Urbanist ideals, with over 3,000 members. It also hosts annual conferences in cities across the United States to promote New Urbanism design concepts.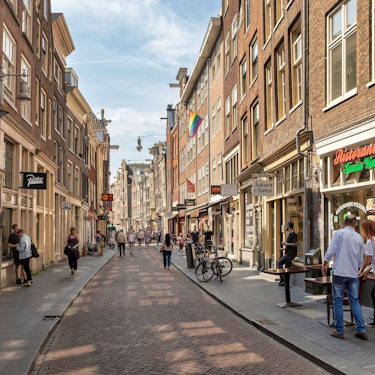 1. New Urbanists want to see those human-scale neighborhoods return 
New urbanists wish to see the revival of small-scale neighborhoods. They produce methods to change zoning and street design, as well as underutilized building types that contribute to diverse neighborhoods, such as shopfront houses and courtyard flats. Villages, towns, and cities with neighborhoods organized around a five-minute walk from centre to edge are what they advocate for. These concepts are at the heart of New Urbanist philosophy.
2. New Urbanists make placemaking and public space a high priority 
New Urbanist streets are built for people, not just automobiles, and allow for multimodal transportation such as walking, bicycling, taking public transportation, and driving. They believe that plazas, squares, sidewalks, cafes, and porches should be available to facilitate daily contact and public life.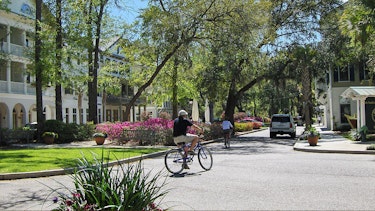 3. New Urbanism is pragmatic 
It doesn't matter how great a design is if it can't be built. To come up with implementable ideas, New Urbanists collaborate with and include production builders, small developers, traffic engineers, appraisers and financial institutions, public officials, citizens, and others with power over the built environment.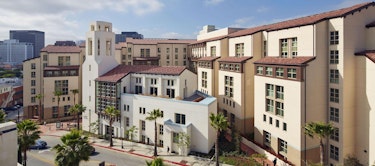 4. New Urbanism is focused on design, which is critical to the function of communities 
The size and shape of a plaza will decide whether it is always bustling with activity or is windswept and deserted. A neighborhood's character is shaped by the way its buildings are organized. When you combine the right design elements, you may create spaces that are more than the sum of their parts.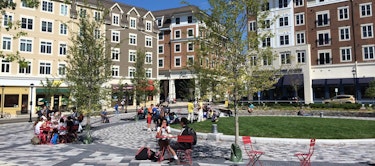 5. New Urbanism is holistic 
All scales are connected, from the metropolitan region to a small building. A building connected to a transportation stop will improve the region's efficiency, and a well-organized region will benefit the buildings within it. Streets that rely solely on engineering tend to move autos and little else; to develop outstanding places, all disciplines involved in the built environment must collaborate.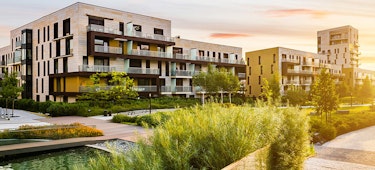 6. Reclaiming underutilized and neglected places is a special focus of New Urban design and building 
New Urbanism, for example, has transformed dilapidated public housing into desirable mixed-income neighborhoods under the federal HOPE VI and Choice Neighborhoods initiatives. Through modern urban design, commercial strips with single-use development and excessive asphalt are turned into busy main avenues or boulevards.

7. Above all, New Urbanism is about creating sustainable, human-scaled places where people can live healthy and happy lives. 
Businesses, local governments, and citizens benefit from the more walkable, dynamic, and beautiful communities that New Urbanists create. The New Urbanism movement is open to anybody who wants to help build, repair, or defend a great place.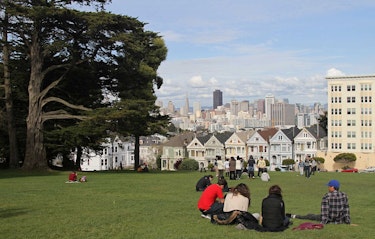 New Urbanist Cities Examples
Although New Urbanist design ideas have been tested in numerous locations around the United States, Seaside, Florida, built by architects Andres Duany and Elizabeth Plater-Zyberk, was the first fully developed New Urbanist town. Construction began in 1981, and the building quickly became known for its architecture, public areas, and street quality.
Another example of New Urbanism in the United States is the Stapleton area in Denver, Colorado. Construction began in 2001 on the grounds of the former Stapleton International Airport. The neighborhood will be one of Denver's largest, with residential, commercial, and office zones. It will de-emphasize the car, just as Seaside, but it will also feature parks and open space.
The New Urbanism is merely one alternative to suburban sprawl, despite its popular portrayal as a panacea. It will most likely succeed in a broader planning environment that includes significant transit investments, incentives to reinvest in the inner city, and disincentives to build on the outskirts of the metropolitan area.
At the same time, it is critical to recognize the New Urbanism's potency as an idea. The most pleasant part of this movement is that it promotes a positive image of "urban life" that encompasses both the public and private spheres. This is no minor feat in a world where a "lack of community" is frequently blamed for many societal issues.