CUUB Studio takes pleasure in the breadth of services it provides, from initiation to implementation of 3D visualization services, all while retaining an innovative and artistically unique approach.
Our unique eye-catching artistic interior visualization technique entices the viewer and offers aesthetic outcomes generated from the 3D visualization process, based on our extensive expertise with notable architectural practices from around the world. In each project, the aim of each view is to enhance, show, and express the architectural ideal beyond mere form into the metaphysical.
At CUUB Studio, we're always searching for innovative ways to show unbuilt architecture in all its grandeur. In recent years, technology has advanced at a breakneck speed in this field. However, no number of new tools can compensate for a superb sense of composition and attention to detail. Our professional 3D interior visualization artists will digitally develop any type of customized interior setting for your project.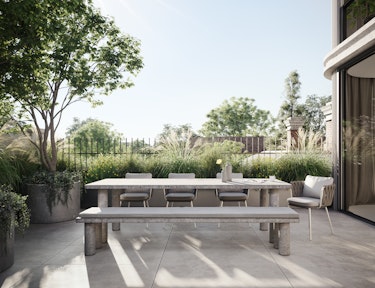 The Team
We integrate the most up-to-date digital 3D interior rendering technology with a unique and artistic approach to each project. Growing steadily and consistently in the world of creative 3D architectural visualization while winning the appreciation and trust of the world's top creative studios and practices.
This is what we consider to be a great company, made up of a diverse range of personalities, talents, and backgrounds, where everyone is unique and welcome to mix and match the loud, quiet, hyperactive, introspective, meditative, social, political, firm, and relaxed characteristics that have helped us grow into the incredible 3D visualization studio we are today.
Clear workflow process
With years of experience, we have made the workflow for our clients as simple as possible. Thanks to our skillful account manager we deliver top-class customer experiences with personalized self-service. Our comprehensible workflow enables customers to review, comment, and get regular updates on the progress.
Experience And an Artistic Approach
3D Visualization entails more than just creating a photo-realistic picture of a proposed structure or place. That would be nothing more than a technical simulation or illustration. The rule of thirds, the golden rectangle, the law of odds, color theory, and other fundamentals of art should be mastered. It is inadequate to describe the 3D interior design with technical precision. You must get folks to really want whatever it is you are delivering. Look for a company that approaches 3D interior visualization as an art form and is willing to generate inspiring images. The artist's collected memories, experiences, or observations are the source of all outstanding visuals. Make certain they have considerable experience.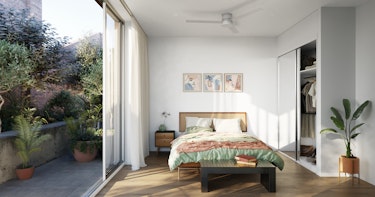 The Way It Works
Let's get started | 1st step
Put together all the information regarding your project and send it to us in a way that suits you best. To start we need from you the next information:
- Render brief
A render brief helps to define the overall desired look and feel of the project. It outlines key elements of your project and communicates your goals, requirements, budget, and deadlines.
- Project details 
To create the perfect interior visualization within the shortest possible term, we need the next information: drawings, sketches, plans, materials, styling, mood boards, references, and any other information regarding the project. Please notice that the more detailed information you provide, the more efficiently we will implement your project. 
- Outline preferred size, file format, and amount of images needed
Draft in white | 2nd step
We create a white initial draft 3D visualization (without materials). You can adjust the viewpoint, camera angle, furnishings, and add/remove features at this stage. You can also choose whether you prefer a day or night view here. We'll continue here until we discover the angle that works best for you.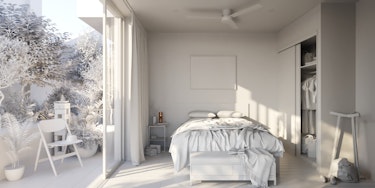 Draft with materials | 3rd step
This process begins once the 3D scene has been confirmed. The stage's deliverable is an interior with applied texture and color. You can still remove or add elements, as well as provide comments about the materials and colors. We stay at this stage for several rounds of feedback.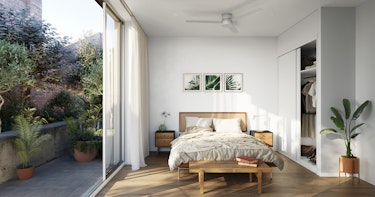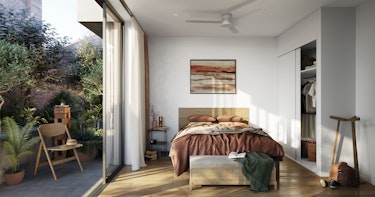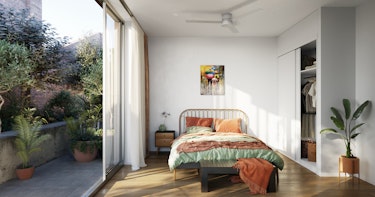 Final image | 4th step
We create the final 3D interior visualization based on your feedback! Even at this stage, we can implement minor amendments for your complete satisfaction.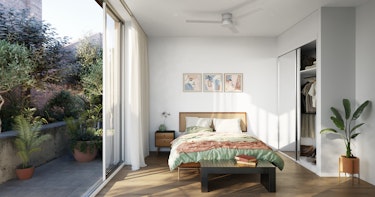 Quality guarantee
We use a thorough double quality control system. At the first "Project management" stage we check results according to the client's needs and requirements.  At the second "Art direction" stage we check the rendering's aesthetic to ensure that the high-quality standards of the studio are fully met.
We're a 3D visualization team with a lot of experience creating graphics and animations for a multitude of sectors. We've worked out the kinks along the way to get at today's offering of an in-depth understanding of our client's demands, which enables us to create captivating and inspirational images regardless of the brief.
CUUB Studio is always on the lookout for new technologies and approaches to provide the most up-to-date graphics and 3D interior designs. Look no farther than CUUB Studio if you want to save time and money by working with a single source who can transform an idea into an interesting, thrilling, photo-realistic 3D architectural visualization.