Real estate promotional tactics are always changing, and it's important to keep up with the latest marketing and design trends to delight your clients. 3D rendering is the latest technology, and it helps clients immerse themselves in a residential (or commercial) design.
So, if you're hoping to sell your properties faster than ever, you'll want to keep reading about how you can put 3D rendering to work.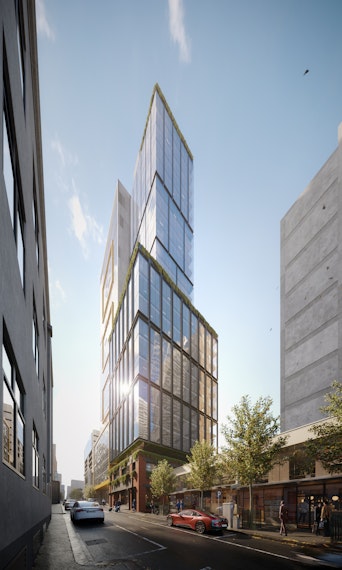 Why does 3D rendering work for real estate?
3D rendering is the best technology we have for sharing space without physically being there. It uses high-end technology tools to give a hyper-realistic view of space and meticulously depict all features such as lighting, materials, and the context in order to make the most accurate representation possible. This is invaluable for real estate, which has traditionally required clients to either visit a property—often spending valuable time and money on travel in the process—or settle for photos and videos. 3D rendering takes the experience a step further, making buyers feel like they're actually standing in the middle of the room themselves. CGIs as a powerful marketing tool also helps real estate agents with property promotion. Photorealistic images helping buyers come to terms with whether the property is right for them or not.
When million-dollar decisions are on the line, this extra time and effort are well worth it.
If you're sold on the benefits of 3D rendering for real estate, we'd love to hear from you! Here are a few questions to think about before kicking off your project:
What are my budget and timeline?
Your budget and timeline will determine the level of detail that's possible to accomplish with your project. Be aware that the more restricted you are with time or budget, the more sacrifices you'll have to make on the hyper-realism of your rendering.
How detailed do I want to design to be?
There are different levels of detail associated with 3D renderings. If you'd prefer to spare no expense to make it feel exactly like standing in the middle of the room, we can go that route. If not, we can focus on the space's primary elements and use a little less detail on everything else.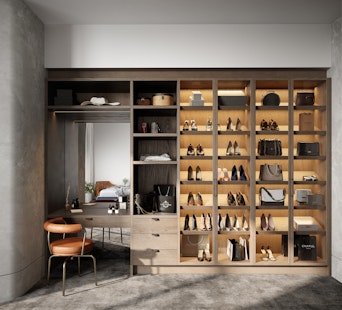 Can I use 3D renderings for my marketing purposes?
Architectural visualization is a part of the real estate industry that can naturally increase sales, keep business ahead of the competition, and help reach a high point of success. When developers submit a project to a marketing company, they need 3D renders to showcase the property from different sides to attract buyers' attention. 
Ultimately, 3D renderings are another great tool to have in your real estate marketing tool belt. If you've never considered it before, we'd love to walk you through to process so you can see what you're missing out on. We promise you won't be disappointed!