Buildings that are meant to adapt to their settings, inhabitants, and objects, as well as those that are totally driven by internal data, are termed adaptive architecture. The word is an attempt to encompass what people mean when they talk about flexible, interactive, responsive, or even media architecture, as seen by the vast number of recent publications in this burgeoning topic.
Overall, Adaptive Architecture is a nebulous subject of architectural research. It includes anything from media facade designs to green buildings, interactive art installations to stage design, and artificial intelligence to ubiquitous computing, to name a few. As everyone attending this conference will see, adaptive architecture brings together a range of problems from a variety of disciplines, including Architecture, the Arts, Computer Science, and Engineering, to name a few. Whether buildings are portrayed as flexible, interactive, or dynamic in this context, they embrace the idea of architecture as an adaptive rather than a static product, with a focus on computer-assisted adaptation.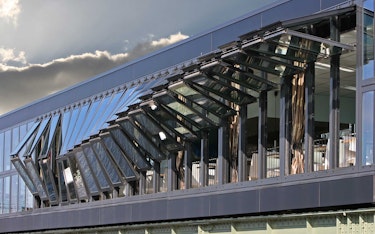 The term 'adaptation' is widely used in architecture to describe how an architectural artifact's morphologies change with time. Timely changes and the growth of architecture as a social entity, technology product, and practise have resulted in these shifting morphologies. Changes in how structures are designed and built have occurred over the years as architectural evolution has progressed. Architectural morphologies change with time, depending on when they are conceptualized and built. 
Changing eras, social forms, economic support, user needs, and environmental factors all contribute to these adaptable morphologies. Environmental changes that occur over the course of a day, for example, might be a constant force of changes that must occur in an architectural piece, resulting in local adaptations. Global climatic change, which occurs throughout time, provides factors that cause architectural items to alter over time in order to live and thrive. Adaptation in architecture is a long-term process that happens across generations, with technological advancements, financial assistance, and human thought processes all contributing to the adaptive reaction.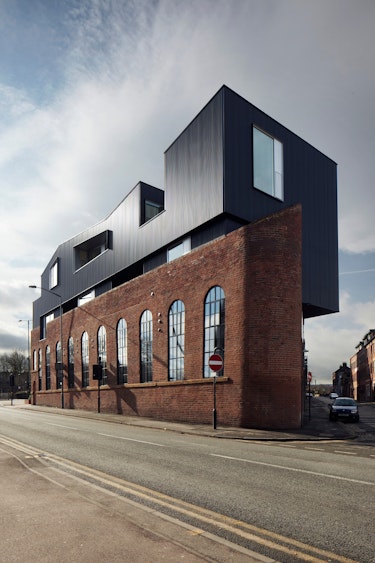 Drivers and Motivations: Designing for adaptability has a wide range of motivations and drivers. They can be found in the cultural, sociological, and organizational realms, as well as communication and social  interaction.
1. Cultural
Adaptive venues for cultural creation have a long history of design. Theatres and concert halls have long included technologies that allow them to adapt to various events, and there is a diverse variety of technologies available to do so. Other culturally focused places that adjust to various factors are available. Adaptive environments, for example, are being developed solely to examine or explain a specific scientific debate.
2. Societal
Life style is one of the most major societal reasons for designing for adaptability. Early modernists adopted an approach used by traditional Japanese home architecture to deal to spatial limits by building extremely adaptable interiors.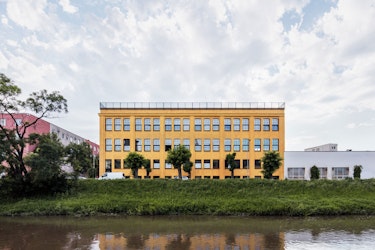 3. Organizational
Organizational motives are the third type of motivation. Adaptive structures are built to adapt to changing conditions. Building occupation varies through time: there is fast change as a result of many activities occurring throughout a single day, medium term change as a result of reorganizations, and longer-term changes that may affect not only the building but also its surroundings. The requirement to respond to varied time scales can sometimes be directly implemented, like at the Pompidou Centre, where varying levels of flexibility are available depending on the aim.
4. Communication
Communication is the final reason and driver identified in this article. There are structures that are built to be adaptable in order to better support various social interactions. This can be accomplished in physical space by rearranging seating patterns, as seen at the Toronto Skydome, or by adjusting layouts to manage the location of humans in physical space. There are also digital solutions to alter buildings so that social communication can be improved. Conferencing technology, which is built in actual architectural design, is intended to connect many physical locations, reducing the need for travel.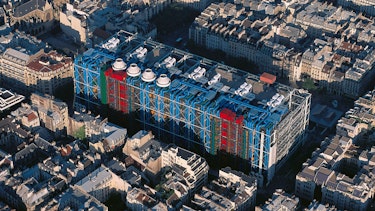 Adaptations are driven by a logical data source: In reaction to what is Architecture designed to be adaptive? There are three key categories to consider. Adaptive Architecture responds to people, the environment, and objects, all of which will be considered in turn.
Inhabitants
Architects might concentrate their efforts on the individual occupants of an adapted structure. Individuals may therefore be able to adjust the architectural layout manually, or the building may respond to them in a specific way automatically, for example, by drawing on personal data about them that may be given to the structure.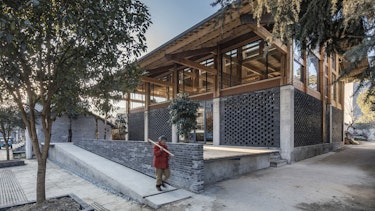 Environment
Adaptive architecture can be made to respond to its surroundings. As previously stated, societal motivation to live more sustainably is currently a primary driver in Adaptive Architecture. Adaptive elements are also meant to adapt to the interior environment, for example, to guarantee that temperatures inside are acceptable for residents, as well as to manage the amount of energy used to achieve a desired degree of comfort.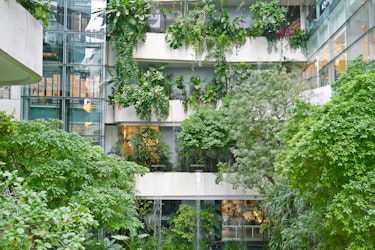 Objects
Adaptiveness in response to objects is a lot less common, or at least less talked about. Buildings can be viewed as reacting to the passing of objects. When a specific, potentially valuable object is present, a building may automatically limit entry to a specified category of people. Extending this concept and using comparable data streams, one may imagine buildings that modify their acoustic qualities as items that cause undesired noise pass by.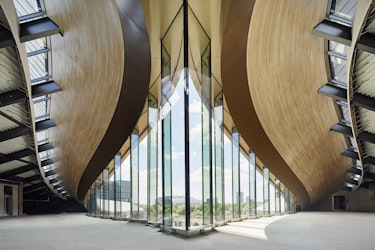 Adaptation has been conceptualized as a process across a variety of fields with comparable techniques and goals. This definition can be directly translated into architectural design. We can think of the building as a system that modifies its behavior based on data about its users. Weather data, energy pricing, demands of surrounding buildings, and other information from outside the building (system) could be incorporated into the process. As a result, adaptive architecture has the potential to adjust to a variety of criteria throughout time. Time is a crucial aspect in architectural adaptation. As a result, adaptable architecture can be defined as Responsive Architecture that evolves over time.