Strategy
To ensure a strong basis for achieving success, our initial approach in each project involves recognizing the business goals and obstacles. Through collaboration with our partner, we will explore both the evident and obscure elements to craft efficient strategies.
Positioning
Building upon the insights obtained during the initial phase, we enter the ideation stage. Drawing on the collective expertise of our team, we polish and define the project's stance and vision, culminating in the development of a visually representative solution.
Creative
During this phase, we will utilize the analysis and assigned tasks to craft a visual language that deeply engages the audience with the project's meanings and ideas. This creative approach harnesses the project's potential to deliver a compelling and immersive experience.
See for yourself
Some of our works
Types of Still images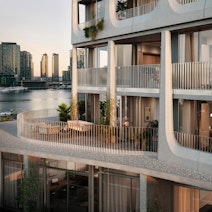 Exterior rendering
Exterior rendering creates lifelike images showing a building's outer appearance, from private homes to commercial spaces like hotels, offices, or entire cityscapes. It not only captures the project's essence but also tells the story of the environment, immersing viewers in the surroundings.
See more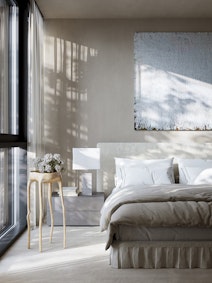 Interior rendering
Interior rendering is a powerful marketing tool, providing immersive visuals for real estate. It lets customers experience interior elements like furniture, colors, lighting, and materials while conveying the emotions they'll feel in the space.
See more
Join the leaders
Our partners










Any questions?
We got you.