Many professionals in our field from all over the world read our blog (the USA, Australia, Canada, Mexico, and whole Europe). That is why, today we want to introduce Ukraine as we see it to our readers – modern and European. 
We are going to show you the modern architecture of our country in order to show the whole world: We have something to fight for!
1. Regional center of social services in Kharkiv
The leading architect is Dmitrii Fomenko. The building was not constructed from scratch, it was built in the Soviet era and has since been transformed.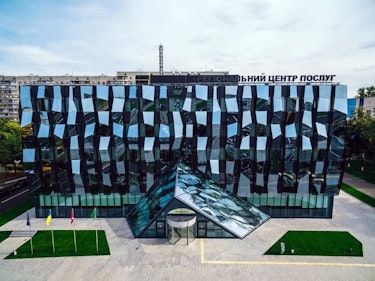 2. Theater on Podil by architect Oleh Drozdov
The main goal of the architect was to preserve the common style of the area, as it is an iconic and magnificent street of Kyiv. The theater took first place in the nominations for "Architecture of socio-cultural objects" at the Ukrainian Urban Awards.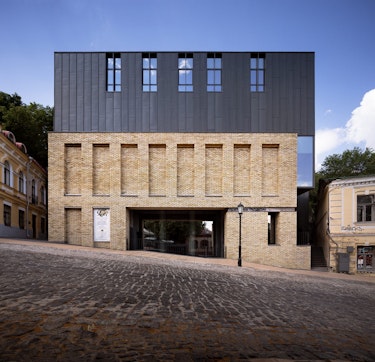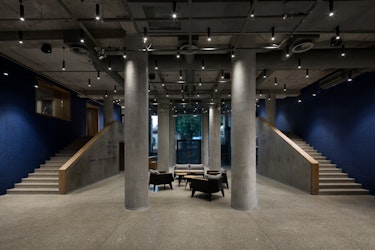 The building inside has a life of its own: serene and peaceful.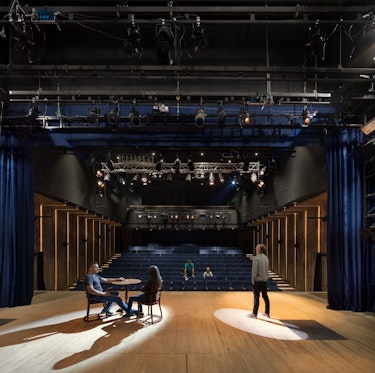 3. Residential building on Efremova 26 in Lviv (2018)
The first level is yellow – a mansion from the XIX century that has changed many times. It was finally decided that the building would follow Yulian Chaplinskii's concept, reflecting the silhouette of a mansion from the Austrian period, but constructed as a tall and modern residential building. Only the frontage remains from the former construction.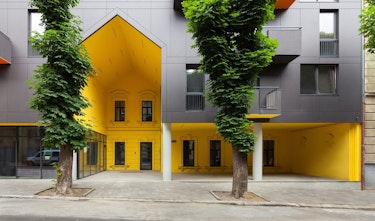 The harmony of the modern building on the street of the XX century is fascinating.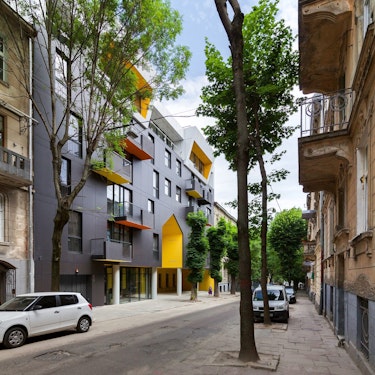 The architect of the project is Vadim Yosipchuk in collaboration with AVR Dev. team.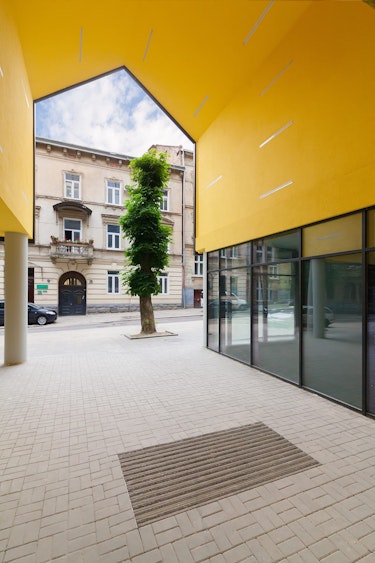 4. IQ Business center by architect Andrii Pashenko
This building perfectly fits into the architecture of the modern Ukrainian capital. It is a business center that looks unusual and stylish, especially on a cloudy day. Its attractive style is magnified by its deep black color.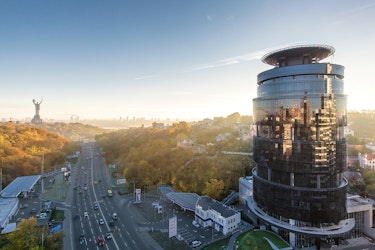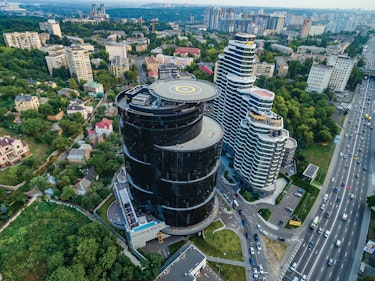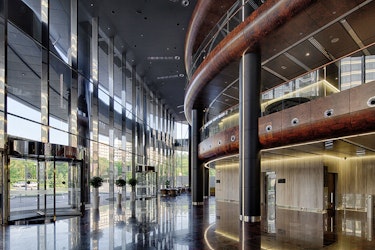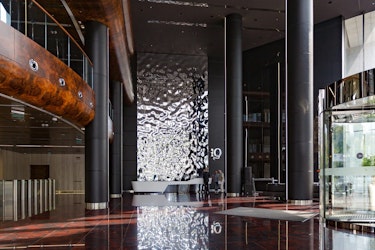 5. Center of Metropolitan Andrii Szeptycki in Lviv (2017)
Architects: Stefan Behnisch and Michael Innerarity. Teams of architects Chaplinskyy & Associates and AVR Development worked on the project in Lviv.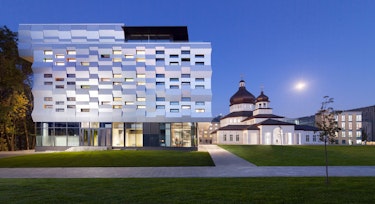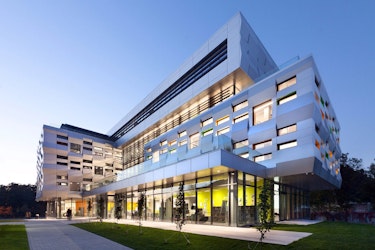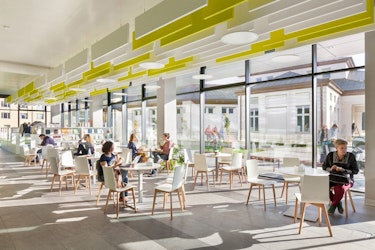 The center hosted TED talks. It also offers a library, educational conference rooms, and open spaces.
6. Innovative space "Unit City" in Kyiv
It would be impossible not to include this building on the list. Its photos have been featured by various publications all over the world.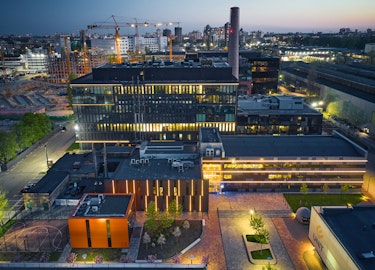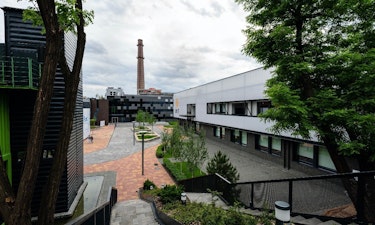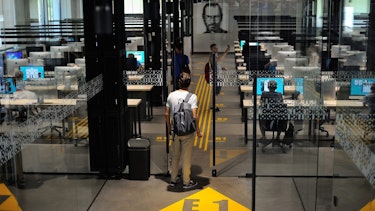 Steve Wozniak once said that if he lived in Ukraine, he would study in Unit City. To become a resident of Unit you must be creating innovative products no matter what type.
Dear friends, we would be very grateful if you would share and repost our short article. We want the whole world to know that Ukraine is European! We will protect our home until the last breath. 
Kind regards,
CUUB team.